Discovering and designing novel drugs to improve

Health Outcomes
Modernize Drug Discovery
Through a cross-disciplinary approach, the UH Drug Discovery Institute will integrate new technologies, such as AI, to streamline and modernize the drug-discovery process.
White
A Small Molecule Activator of the TET2 Tumor Suppressor
with Bin Guo, Ph.D., associate professor in the UH College of Pharmacy
Discovery of Novel Biomarkers and Drug Targets in Cancer
with Meghana Trivedi: UH College of Pharmacy, director of clinical and translational research
Research Capabilities
The University of Houston has far-reaching research across disciplines that focuses on a variety of impact areas, such as cancer, infectious diseases, autoimmune disorders, heart disease, neurological disorders, mental health, substance abuse, women's health and more. Over 100 faculty university-wide are working on drug discovery-related research.
The UH Drug Discovery Institute is developing several programs to provide students with the tools, resources and knowledge to pursue careers in research for the development of novel drugs for unmet medical needs.
Funded by the American Heart Association (AHA), the UH-HEART program provides summer research experiences that prepare participants for future careers in cardiovascular-related research. All eligible students are invited to apply!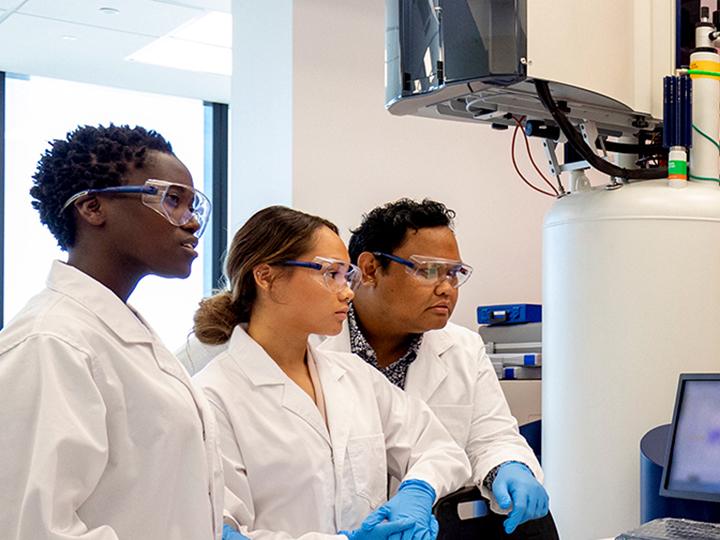 Image Location
Right Column Image
Image Shape
Rectangular Image
Image

Join DDI
Become a part of UH's newest institute focused on the development of novel drugs for unmet medical needs!
JOIN